WHY IN THE NEWS?
Coal fuels 70% of India's power demand. Demand supply mismatch in coal production added fuel to India's looming power crisis. Power cuts on account of the coal crisis have affected several states such as Gujarat, Rajasthan, Tamil Nadu, Delhi, Jharkhand, Andhra Pradesh, etc. The ever increasing demand for electricity is not met through increased production. Even some states declared a power holiday for Industries.
COAL SECTOR IN INDIA
India has the world's fourth-largest coal reserves which are around 319 Billion tonnes.
Out of it, nearly 1 billion tonnes are extracted during a year
India imports about 20% of its thermal coal requirements
Year

Production

Import

2019 -2020

602 MT

248 MT

2020- 2021

596 MT

215 MT

2021- 2022

( estimation)

777 MT

208 MT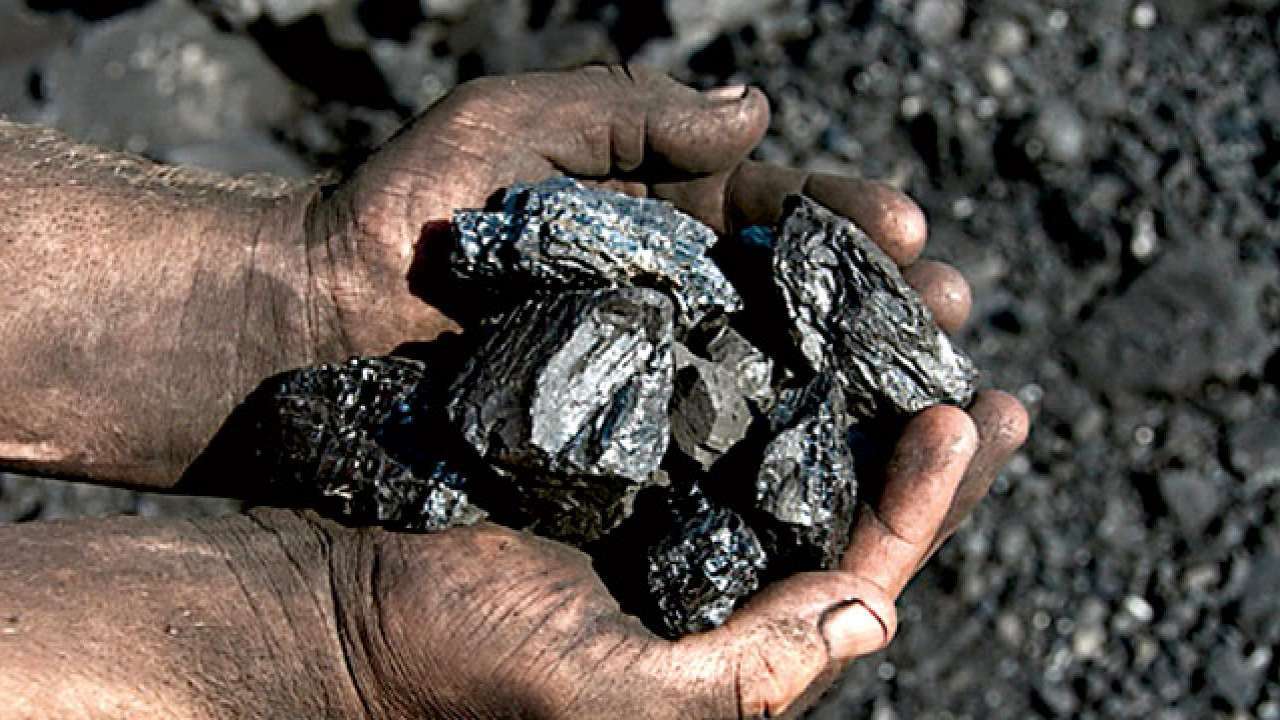 REASONS FOR COAL SHORTAGE
External issues
Surge in demandfor electricity
Revival of the economyon account of the declining second wave of Covid – 19 pandemic.
Shortage of Coal due to limited production.
Shipping delays
High exports and imports in the economy led to container shortages.
Price fluctuations
Inability of DISCOMs to recover fluctuating import cost.
Russia-Ukraine War
Coal prices rose exponentially
Disrupted Global Supply chain
Internal issues
Erratic Monsoon
Flooded mines hindering coal production.
Revival of economy
Led to the demand for more electricity.
Heatwave Conditions
Purchase of air conditioners,coolers, fans,etc. increased electricity demand.
Structural issues of the coal sector in India
Nationalization of the Coal sector
Only Coal India Ltd was allowed to extract and mine coal.
Continued government monopoly till economic liberalization.
Lack of private sector participation.
Rigid Laws and Regulations
Profit sharing model was not accommodative.
Conflict of Interest
Available Coal under Forest land v/s Sustainable Development.
Investment deficit
Lack of State of the art technologiesfor Coal extraction .
Chronic insolvency of DISCOMs-
Operational inefficiency due to political intervention
Failed to pay Generators on time
Disrupts upstream supply chain
Long period to implementliberalizing measures on the ground.
Under-utilisation and un-utilization of existing capacities of Power Plants.
IMPACTS OF COAL SHORTAGE
There was a fivefold increase in coal price i.e., from 40 dollars per ton to 210 dollars per ton.
Private players reduced Coal Imports.
Diminished capacity utilization – Around 17,000 MW worthof energy production was halted .
MEASURES TAKEN BY THE GOVERNMENT
Immediate steps
Redistribution of Coal according to the demand.
Coal shifted from unutilized power utilities to operating plants.
State governments can use 25% of captive mines to enhance power generation.
Invoked Section 11 of Electricity Act- Government has the authority to order any generating company to operate and maintain its stations during extraordinary circumstances.
Ordered State Power Plants to import 10% of coal to ensure buffer stock.
Financial assistance for the production process.
Structural measures
Mineral laws Amendment Act 2020
To amend Mines and Minerals Development and Regulation Act 1957.
To end the Monopoly of Government.
To allow More Private Participation.
Coal reforms 2020
Allowed 100% FDI.
All private players are allowed to mine coal irrespective of their end-use (Earlier, only captive mines were allowed).
Liberalization
Revenue sharing model instead of profit-sharing model.
Incentivizing private players
Coal gasification to be incentivized through rebate in revenue share.
WAY FORWARD
Proper management planning – Coal India Ltd must be systematically upgraded and professionally managed.
Dedicated Freight Corridors for better end-user delivery.
Upgradation of technologies for sustainable Coal extraction.
Inter-ministerial coordination – Coordination between different stakeholders such as the Ministry of Coal, Ministry of Environment, Ministry of Shipping, Coal India Ltd, and State Governments to enhance the supply of Coal.
New schemes for DISCOMs tocome out of crisis- E.g.: Revamped Distribution Sector reformed Scheme to improve operational efficiencies and financial sustainability.
"Coal not to be considered as a source of revenue, rather an input to economic growth"

-NITI Aayog-
 CONCLUSION
NITI Aayog High-level committee 2019 has come up with a philosophy that needs to be implemented– "Coal not to be considered as a source of revenue, rather an input to economic growth" -for the long-term resilience of India's power sector.